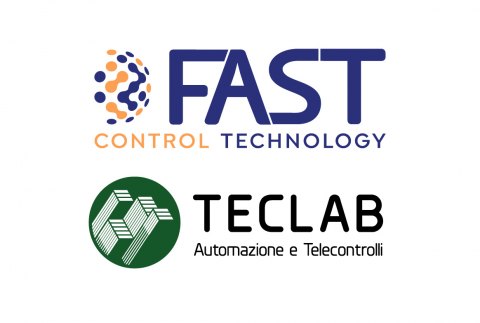 The merger by incorporation of Teclab is part of a process of corporate reorganisation for Fast Spa, aimed at streamlining its structure by improving interaction at operational, administrative and company level. This will also lead to greater efficiency in the Research and Development department, and enhance the company's position in the Smart Grids and Smart Metering sector of the market.  
The merger will ensure we achieve new and significant goals in the service of the Utilities industry and the Automation and Process Control sector.
Scandiano, 4 February 2021
Fast has been in operation for more than 35 years, developing automation and process control systems for various sectors (Oil & Gas, pharmaceutical, chemical, food and energy) , and also for the production, management and distribution services of utility companies.
This company, based in Reggio Emilia, has established a leading position on the market by providing integrated solutions in terms of both hardware and software: systems that both reduce complexity and improve data collection, minimising the factor of human error. FAST puts a special focus on energy saving and care for the environment, designing cutting-edge solutions for major national and international multi-utility companies.
Emilio Benati, CEO of Fast Spa, gave the following explanation: "The merger by incorporation of Teclab not only helps us improve our decision-making processes but also results in better management of resources and costs. Our businesses are completely intermeshed, we will now operate as a united force. With a single state-of-the-art technical department, all working together, we can research new hardware and software solutions for controlling and monitoring gas and water networks. A united team of sales and technical staff will be better equipped to manage future challenges, ensuring that our customers receive timely and detailed responses."
Indeed, the new company's new organisational chart is due to be applied shortly, with the inclusion of many new figures from both the original companies.
The FAST Group now operates from three sites: at Scandiano (Reggio Emilia), La Spezia, and Piatra Neamt (Romania), employing over 85 people. It achieved a turnover of € 13 million in 2020. FAST invests about 12% of its turnover in R&D projects, and provides over 3,000 hours of training for its workforce every year.
Teclab is based in La Spezia, and began life in 1986 as an engineering company that developed hardware and software for weapon systems. However, ten years after its inception, it moved away from the military sector to begin engineering products for multi-utility companies.
It is a leading brand in remote control systems for utility companies, and has produced over 50,000 RTUs for approximately 500,000 remotely-controlled points throughout Italy and Europe. Teclab is an expert supplier for the main operators involved in the system of energy transmission and distribution.