Ultrasonic sensor for measuring open flumes and rainwater diverters.
Level-X is compatible with all the data loggers of the Aqualog line and can be perfectly integrated with the Overland and Aquaworks web platforms.
Level-X is the new generation of FAST sensors and represents an innovative solution for permanent diagnostics in the field. It communicates in real time with corporate SCADA centres and IoT technologies.
Digital technology
Measurement range 5 - 10 m
Resolution 1 mm
Environmental conditions -40°/+65°
APPLICATIONS
This high performance measurement sensor can be used to:
calculate the capacity of Venturi and Parshall open flumes and weir boxes of the Basin and Thomson type
calculate the level/capacity for small open rainwater diverters
calculate the capacity of sources with weir boxes of the Basin type or of other shapes and sizes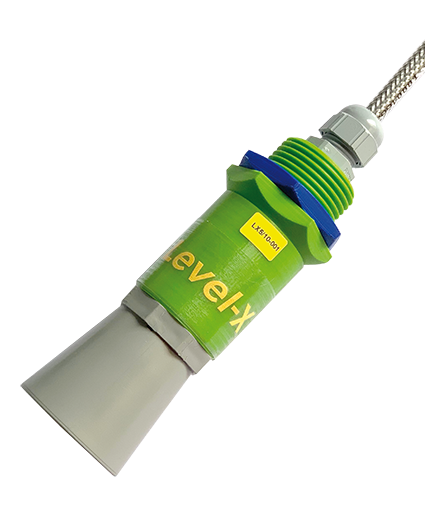 Designed and assembled in Italy
Datasheet
MEASUREMENT RANGE

0-5 mt Dead band 0-20 cm
0-10 mt Dead band 0-50 cm

RANGE OF
THE ULTRASONIC SIGNAL

< -/+ 6°

RESOLUTION

1 mm

PRECISION

< 1% of measurement

TEMPERATURE DRIFT

Compensated temperature measurement with internal sensor

ENVIRONMENTAL CONDITIONS

-40° + 65°

CASE

IP68

CERTIFICATION

CE

BATTERY POWER

5 years

RODENT-PROOF CABLE