Fast Spa was the strategic partner chosen by JK GROUP (a leading manufacturer of inks for digital printing on textiles) to supply an industrial automation system and the MES (Manufacturing Execution System) software, in addition to the electrical system and BT electrical panels required for the Novedrate (CO) plant digital department industrialization and production innovation implementation project.  
IThe type of Automation System Fast Spa created for the JK Group
The automation system created by Fast Spa to manage all areas of the production process is based on distributed architecture. It consists of 3 PLC units on an Ethernet network and 20 remote I/O nodes (for a total of 1400 I/O), directly installed on the system and connected to the respective PLC via Profinet bus. The supervision system is also distributed between the controls room (which houses the server, the system configuration station and two operator stations) and the 4 local workstations in the plant.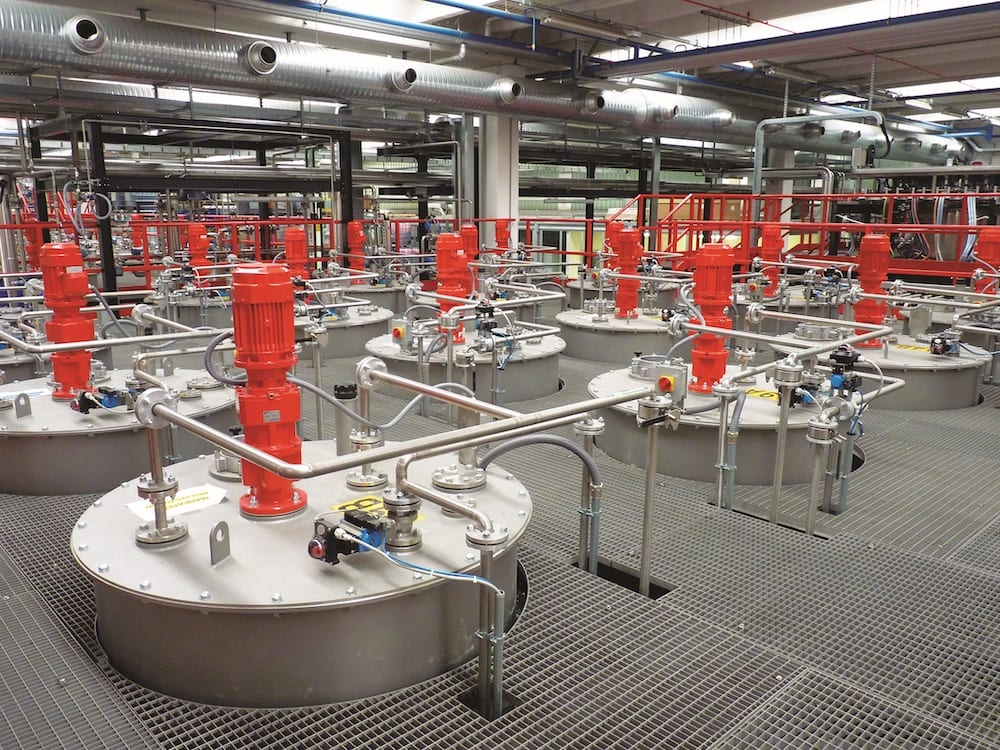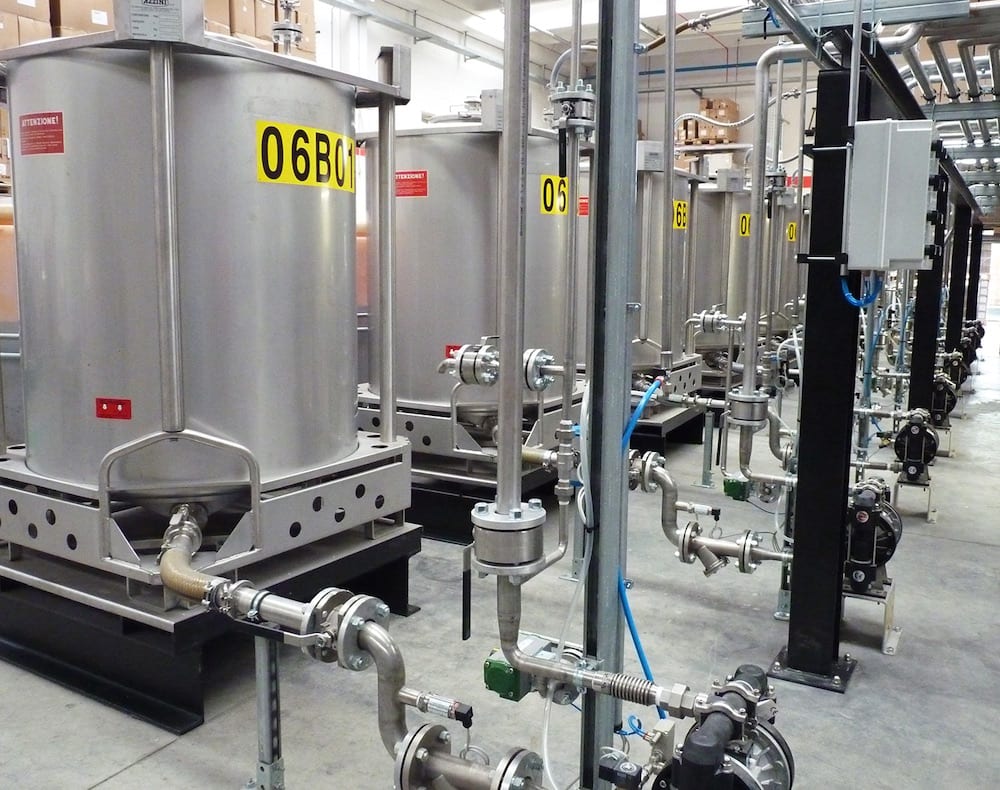 Characteristics and functionality of the MES Software developed by Fast Spa
The MES was designed by Fast to perform the following tasks:
Configure Production Orders
Structure Raw Materials / Concentrated Base formulas / Finished products/ Orders  
Configure Incoming Item Catalogues: Raw Materials, Concentrated Bases, Finished Products, Production
Configure Outbound Item Catalogues Products made, Raw Materials used (code, quantities)
Create reports such as raw materials stock, dosages, plant inventory, and product lots.                    
The OT advantages of implementing Fast Spa Software and production management programs
Partnering with FAST has allowed the JK Group to achieve all of the expected results, and meet its organizational and production targets without going over budget. 
Within the chemical/textiles industrial context, the partnership with Fast has proven advantageous in terms of:   
Production: optimizing production processes and increasing output.
Organization: improved workflow and leaner production 
Operating costs: the software and management programs developed by Fast has allowed the company to save money and resources, while staying within its pre-determined technology implementation budget.   
In view of the remarkable results achieved, the partnership has continued over time, and came to encompass subsequent implementations as well as post-sales services (support and maintenance).
Once again, by its ability to work dynamically and meet the quality standards of customers operating in today's competitive, dynamic, and fast evolving industrial environment, FAST Spa has proven to be the best partner in terms of reliability, competence, and responsiveness.
For more information regarding Fast Spa industrial Automation Systems, Production Process Control systems, and utilities management and distribution systems, please contact the company here.