The water treatment plant of Cuma, in Pozzuoli (Western Naples), is part of the "Environmental remediation and valorisation of the Regi Lagni" Master Plan, meaning the largest environmental decontamination and reclamation investment project in any single country and in Europe in the last twenty years, enacted by the Campania Region to implement system upgrades and remediate coastal areas.   
The water treatment plant of Cuma
The water treatment plant of Cuma is among the largest in Europe, with a wastewater processing capacity equivalent to 1.2 million people. Suez Trattamento Acque S.p.A partnered with Impresa Pizzarotti to carry out the related civic works under a Temporary Association of Companies, and is currently performing renovation and rehabilitation work that, once completed, will boost purification performance and decrease the amount of sludge generated by the process and sent to landfills.  
A new tertiary filtration and UV disinfection chamber will ensure that the water exiting the plant (and discharged into the sea) is of excellent quality. 
The plant will have a sludge drying chamber, equipped with hydraulic transport systems, and a biogas treatment plant (desulphurisation system), as well as a cogeneration package installed downstream, to produce electricity and recover heat.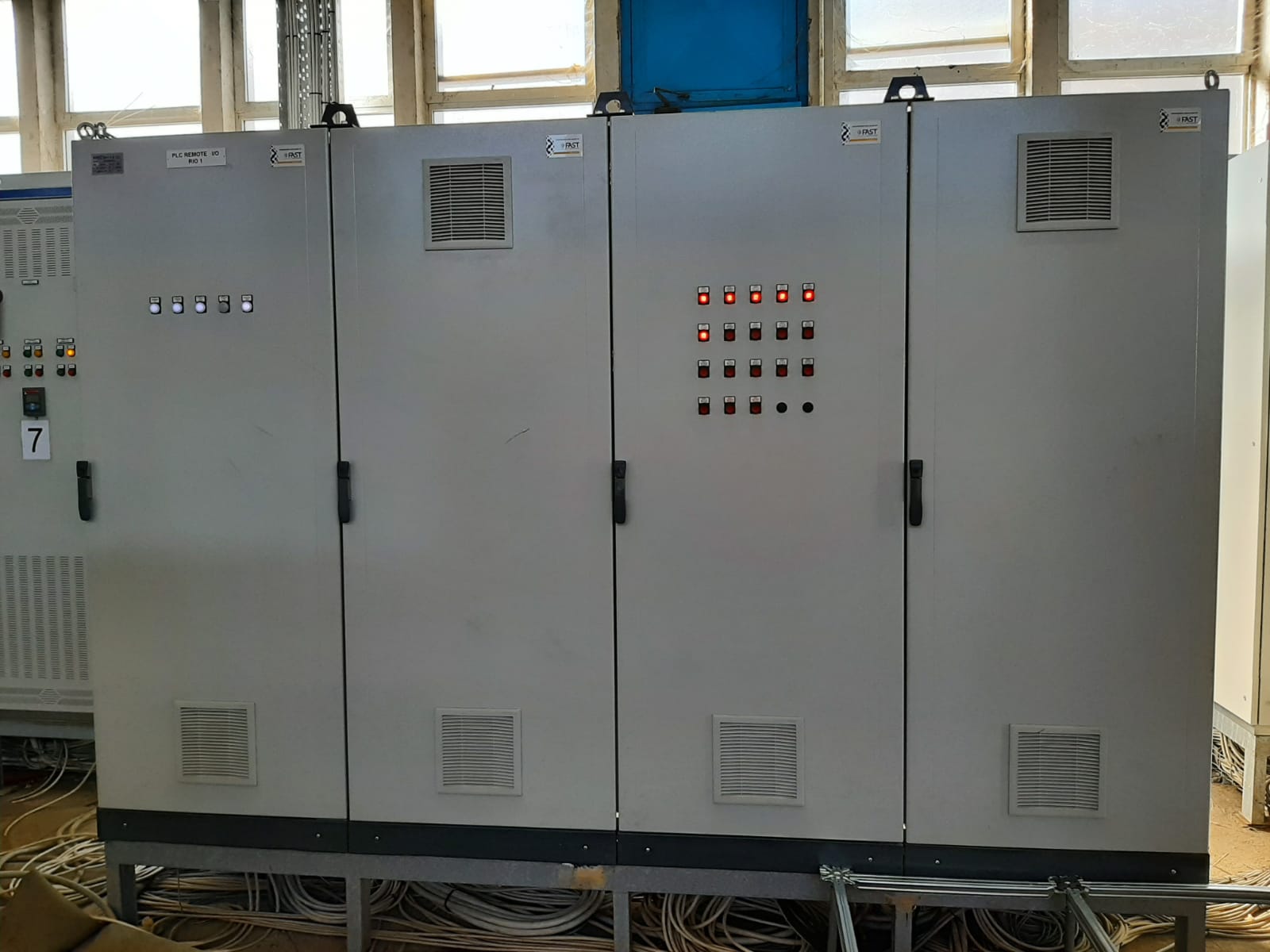 The Cuma Water Treatment Plant automation system design
The Cuma Water Treatment Plant automation system, completely designed and made by the FAST Group on behalf of SUEZ, is based on fault-tolerant technology, and consists of a SIEMENS Simatic S7-1500H PLC control unit (with hot backup redundancy), and a Siemens WinCC Professional SCADA system, with redundant client/server architecture.    
All of the system I/O, (over 4,000 in total) are connected to the PLC via a Profinet fibre optic ring-type network. 
The package (UV Disinfection, Drying, Cogeneration, Sludge, Turbo Blowers) are interconnected to the PLC using different types of serial connections (Modbus TCP/IP, Modbus RTU, Profibus DP).
The remote lift stations, located on the external intake manifolds, are equipped with autonomous control systems, also supplied by FAST Group, and are interconnected to the main automation system by means of secure VPN connections, based on the Siemens Sinema Remote Connect system. This system, entirely designed and configured by FAST, can not only be connected to the lift stations, but also provides secure remote access to authorized users, with different profiles such as process, maintenance and system configuration technicians.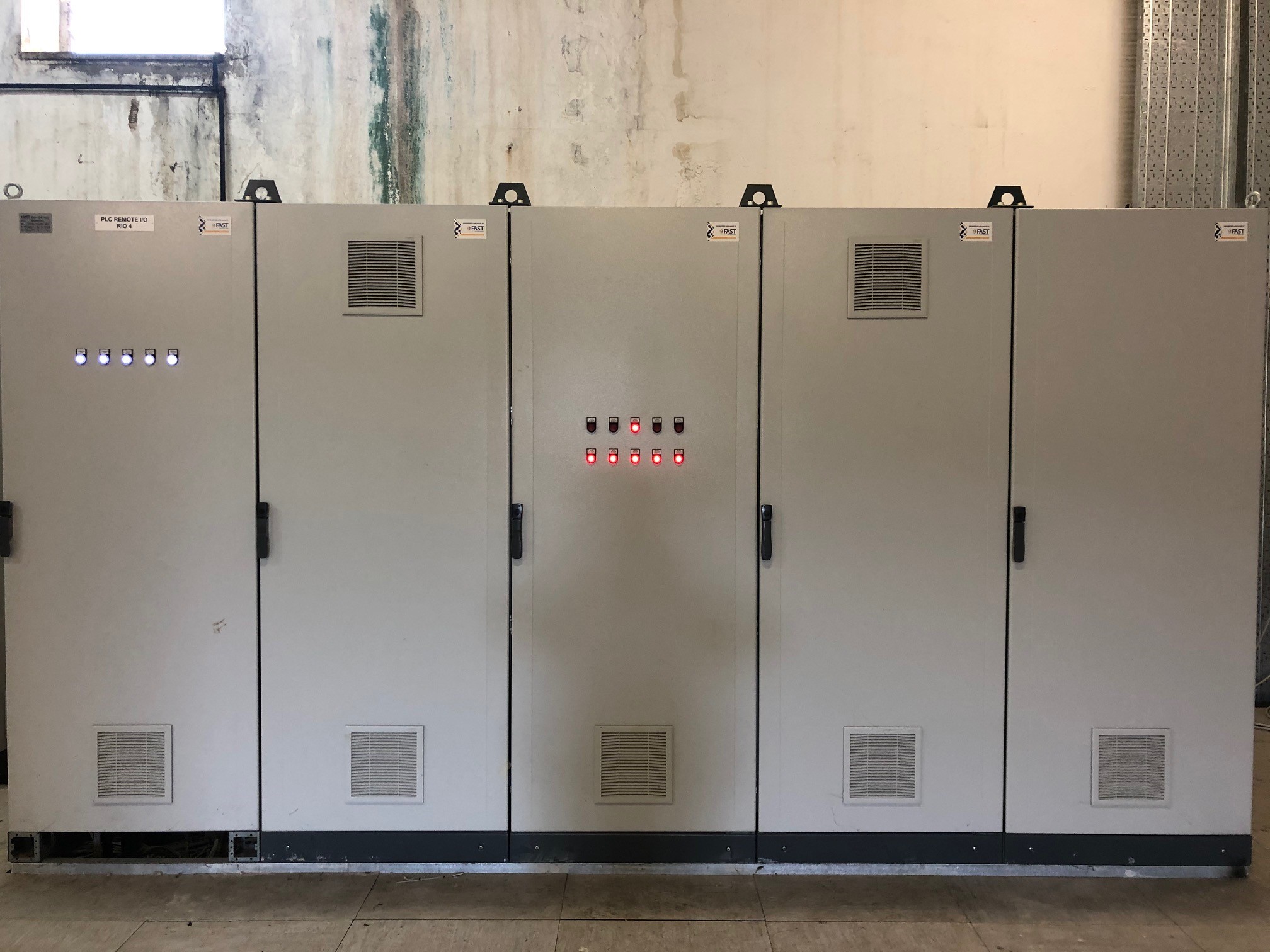 The FAST solution for the waste water plant 
FAST has designed, tested and supplied a complete automation system with: PLC, SCADA, communication networks (including remote access devices), electrical panels, control and supervision software applications, on-site support.
The know-how and technologies of the FAST Group make it possible to properly manage water, a crucial economic and social resource.